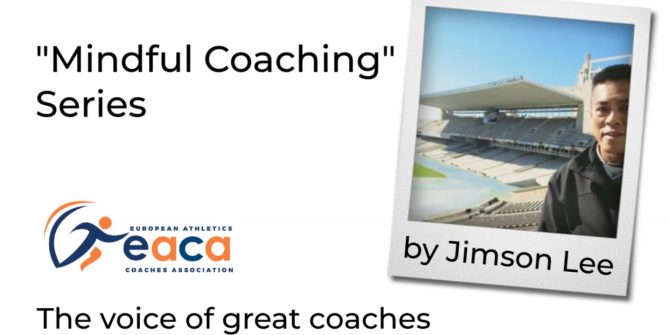 In this series, Jimson Lee, founder and owner of the famous SpeedEndurance.com website, discusses the issues of mindful coaching with successful coaches, not only from track and field but also from other sports.
This is the first in a series of collaborative initiatives between EACA and SpeedEndurance.com that will involve Jimson as a producer.
Season 1 - Episode 01: Five decades of coaching, with Frank Dick OBE
The first episode of the Mindful Coaching Series is available for everyone, no matter if an EACA member or not.
The series opener guest is Frank Dick OBE, President of the European Athletics Coaches Association.
The day after his 80th birthday, Frank discusses with Jimson about how coaching has changed along the last five decades
To watch the other episodes, please choose one of our Membership offer and sign up!